About Us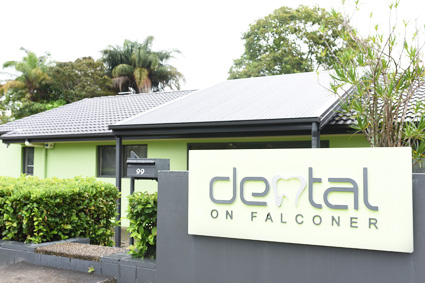 Dental On Falconer was established by Dr Kennedy in 1974. One of the earliest dental practices in Southport, we have served Southport and surrounding areas for decades. Dr Chen took over the practice in 2000, and we have since relocated to Falconer. Our caring staff continues to provide quality, generational care today.
Our Philosophy
Our mission is for your time in the office to be comfortable and well-spent. Southport dentist Dr Chen and the Dental On Falconer staff encourage your involvement in your care. We want to answer any questions you have, leaving you with a full understanding of what was said and done during your visit.
Our leading dentists and hygienist, modern technology, and bilingual office lend to a memorable dental experience that will keep you coming back in the future.
Diverse Treatment
We are proud to offer warm and caring general family dentistry suitable for all ages. In addition to common appointments, a wide range of specialty services are also available. Along with fillings, crowns, bridges, inlays, and dentures, we perform wisdom teeth extractions, root canals, gum treatment, differing cosmetic improvements, and more. No matter your needs – we are here for you!
A Modern Approach
Our digital x-rays, root canal rotary machine, and Phillips Zoom! whitening technology, allow us to extend the latest, most effective care to our patients. Dedicated to those that walk through our doors, we are also providers for several health funds and accept a variety of insurances, including but not limited to BUPA, HCF, CDBS and Veterans Affairs.
How Can We Help?
As our patient, we can assure you that your needs will be met. You are in good hands—schedule your visit with us today.

Dental On Falconer | (07) 5571 0866