Root Canal Therapy at Dental On Falconer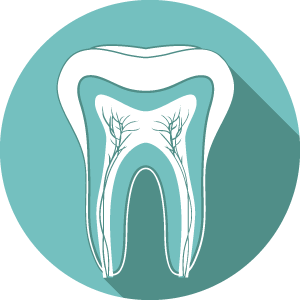 The team at Dental On Falconer is pleased to offer a full range of solutions to meet your every dental need. With our conservative approach, we take all possible steps to preserve your natural teeth. A root canal is one such option that can save your tooth from having to be extracted.
The nerve of a tooth can become infected due to decay, a fracture or a form of trauma. In such a case, a root canal can clean out the bacteria and leave the tooth protected from further infection, allowing you to keep your tooth.
A Comfortable Procedure
Many people think of a root canal and assume that there is pain involved. You might be surprised to learn that today's root canals have little to no discomfort. You'll be under local anaesthesia the entire time, feeling comfortable and relaxed. A root canal is a straightforward, fairly quick procedure that usually requires just two appointments.
When a Root Canal Is Necessary
There are a number of dental concerns that indicate a root canal may be appropriate. If you experience any of the following, we recommend you contact our practice straightaway:
Severe discomfort
A cavity that has extended to the nerve
A possible abscess
Trauma to the tooth
What to Expect
A root canal can be thought of as a deeper form of a filling. Once we have determined that it's the most suitable way to proceed in your case, we'll clean out the infection from the inside of the tooth. Then, this area will be sealed off to prevent reinfection from occurring. Finally, a crown is placed over the tooth, as the infection has weakened your existing tooth structure. A crown will give it greater stability so that you don't have to worry about its function in the future.
Want to Learn More?
Are you in need of dental care? Contact us today to book an appointment for a root canal Southport or any of our many other solutions!
CONTACT US

Root Canal Southport, Ashmore, Molendinar QLD | (07) 5571 0866