Dental Veneers and Bonding at Dental On Falconer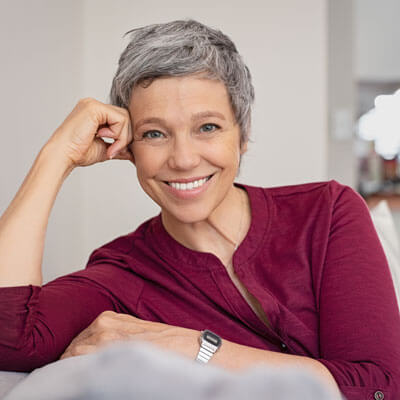 If you've ever imagined changing the look of your smile, Dental On Falconer provides you with several options to do so. We believe that everyone deserves to be proud of the way their teeth look. Dental veneers and bonding are two solutions that can help you show off a smile proudly.
Porcelain Veneers
A veneer is a thin shell that is cemented onto the front of an existing tooth. They can address concerns such as:
Chipped teeth
Crooked teeth
Crowded teeth
Discolouration
Uneven teeth
The many advantages of veneers include that they don't require much of your teeth to be compromised, making them a conservative approach. Additionally, your veneers will be created to exact specifications, ensuring you achieve exactly the look you want.
You'll receive a temporary set of veneers to wear until yours arrive from our laboratory. Your permanent veneers will then be strongly bonded to your teeth.
Protecting Your Veneers
You want your veneers to last for as long as possible. Be sure that you don't use your teeth to open packages or bite hard substances such as ice. Though porcelain is strong, it can chip if you aren't careful. If you grind or clench your teeth at night, a protective bite splint may be necessary to protect your veneers.
Your veneers will resist stains, though surface discolouration from coffee or tea is possible. With regular brushing, flossing and dental checkups every six months, your veneers will stay in great shape.
Dental Bonding
Similar to veneers, bonding is another way that the appearance of your teeth can be improved. If they're discoloured, gapped or misaligned, bonding may be appropriate. It involves applying a tooth-coloured resin to the front of the tooth, which can then be shaped to achieve your desired look.
Want to Learn More?
Contact Dental On Falconer today to find out if veneers and bonding Southport are right for you! Same-day visits are available.
CONTACT US

Dental Veneers Southport, Ashmore, Molendinar QLD | (07) 5571 0866