Dental Crowns & Bridges at Dental On Falconer
The team at Dental On Falconer provides a broad range of dental solutions to help you improve and maintain your oral health. If you are concerned that your smile may need a restorative option, a crown or bridge could be your ideal solution. Rest assured that our staff is highly experienced at both procedures and can discuss if they're appropriate for you.
The crowns and bridges at our practice are fabricated in a trusted local laboratory using the best quality materials available. Your restoration will be long-lasting, durable and safe.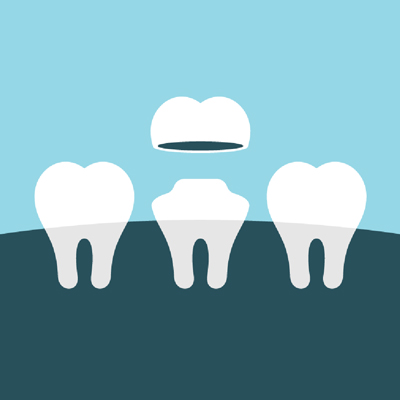 Dental Crowns
If you have a tooth with a structure that has been damaged, it can be strengthened with a dental crown. These forms of damage can occur from a trauma that causes a fracture or a large amount of decay that wears away part of the tooth. A crown looks like a cap that goes over the surface of the tooth to give it greater stability.
A crown can be created from different materials depending on what is most appropriate for each situation. They may be ceramic, ceramic plus metal or porcelain, amongst other choices. There are tooth-coloured options that will blend in perfectly with your smile.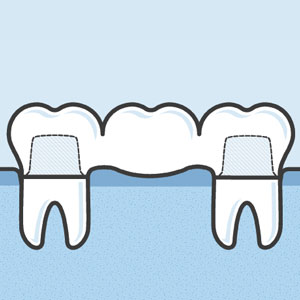 Dental Bridges
If you have one or more missing teeth, it can affect your ability to chew, speak and can even reduce your self-confidence to show off your smile. A dental bridge is a simple, cost-effective solution.
It involves dental crowns being attached to the teeth on either side of the open space with a fake tooth or multiple teeth suspended into the gap.
What to Expect
Getting a crown or bridge takes place over two appointments. At the first visit, we'll take impressions and gather the necessary information that the laboratory will need to custom-create your restoration. We'll also prepare the tooth for a crown or make sure that the neighbouring teeth are ready to have the bridge placed.
The laboratory will send your crown or bridge back to our clinic when it's been completed. You'll return for a follow-up visit where the crown or bridge will be securely cemented into place.
Have questions?
Contact us today to learn more about restoring your smile with crowns and bridges Southport! We have early opening hours available.

Dental Crowns & Bridges Southport, Ashmore, Molendinar QLD | (07) 5571 0866