General and Preventative Dentistry at Dental On Falconer
Dental On Falconer has been a part of our community for years. We have been proud to serve numerous families within our area. We're a complete care practice, which means you have access to a full suite of services when you visit us. We emphasise the importance of early intervention and preventative strategies.
No matter what your current level of oral health may be, we want to make sure you are happy with your smile. Our range of general and preventative solutions is designed to ensure you can prevent future issues or manage any problems that have occurred. These services include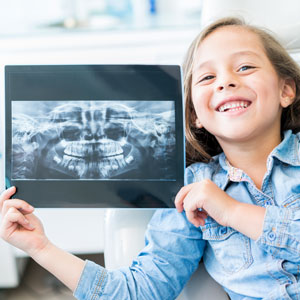 Checkups and Cleans
Every six months, you should book in to have your teeth cleaned and examined. It's the best way to prevent from having costlier and more complex treatment further down the road. Read more about your routine check-ups and cleans>>
Children's Dentistry
We love working with children. We'll create a positive experience for them so that they never develop the common fears that so many adults have. Our Hygienist Natasha treats most of the children in the practice and is here on Tuesday's and Thursday's. Read more about dental services for children >>
Dentures
We custom-make every denture, meaning yours will be created to suit your individual needs. We'll help you design your perfect denture to ensure the best fit. Our dentists will guide you through every step to make the process as easy as possible. Read about how dentures will restore your smile >>
Emergency Dentistry
We are open Monday to Friday 7.30am til 5pm and Saturday 8 til 1pm. Read more how we can help >>
Extractions
In certain cases, your tooth may not be able to be saved by other measures. If so, we may need to perform an extraction. Most extractions came be done in the clinic, a local anaesthetic is applied to numb the site and during to procedure you will feel pressure but you shouldn't feel any pain. Read more what to expect on your extraction visit>>
Fillings
We offer tooth-coloured fillings that will blend in perfectly with your smile. They don't contain any mercury and blend to your natural tooth colour. Read more and learn if you are a candidate for fillings >>
Root Canal Therapy
If an infection sets in the tooth, you may not have to face extracting it. Instead, root canal therapy can save your tooth and preserve your smile. It's a treatment where the pulp is removed alleviating pain caused by an infected tooth. This treatment is done over multiple appointments. Your dentist will determine if this is a suitable option for you. Read more about our comfortable procedure for root canal treatment >>
Teeth Grinding
Are you clenching or grinding your teeth? An oral splint appliance can stop your pain and prevent your teeth from wearing down. Read more about our treatment options >>
TMJ Treatment
Headaches, facial pain and more may indicate that you have a jaw-related problem. Often misdiagnosed, these painful conditions can affect your life. Read more to understand your needs for TMJ treatment >>
Why Prevention Is Essential
You've heard the old saying, "An ounce of prevention is worth a pound of cure." It holds extremely true when it comes to the health of your teeth and gums. Preventative dentistry will save you money and hardship further down the road. We'll teach you the habits that keep your smile healthy. If we find that you need additional treatment, we'll discuss your options with you so that you can decide what you would like to do.
Your Biyearly Cleanings With Us
You might be wondering what your checkup and clean appointments involve. It's a simple and straightforward process that takes just about 30 minutes in length. We'll sit down to discuss your health history and any concerns you may have. X-rays may be taken. Every tooth and your gums will be examined. A manual cleaning that is extremely thorough will also be performed.
If we see any need for further treatment, we'll let you know what we find and what our recommendations are.
Book in for Your Appointment Today
Don't wait to give your oral health the attention it needs. Contact our friendly team today to schedule your appointment with us for general and preventative dentistry! We have convenient Saturday hours available.
CONTACT US

General and Preventative Dentistry Southport, Ashmore, Molendinar QLD | (07) 5571 0866