TMJ/TMD Treatments at Dental On Falconer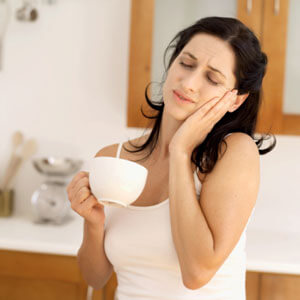 If you suffer from frequent headaches, facial pain or have teeth that are worn down, you may have a problem in your jaw, or the temporomandibular joint (TMJ). The team at Dental On Falconer is well-versed in addressing TMJ dysfunction, finding the cause of your pain and recommending the appropriate avenue for treatment.
It's painful to suffer from jaw-related issues. At our clinic, there are diagnostic tools that will determine the source of your particular concern. There are many symptoms that indicate you suffer from TMD, or temporomandibular disorder:
Ear pain
Facial pain
Headaches
Jaw pain
Jaw popping and clicking
Tooth sensitivity
Understanding Your Needs
TMJ-related issues can often be misdiagnosed. The cause of it is not clear though it may be due to an injury to the jaw joint or the muscles in the neck and head. If you grind or clench your teeth, it can add additional pressure to the jaw joint.
Our team will provide a comprehensive analysis of your particular situation to determine how best to treat you. We'll start with the most conservative options, then move forward with other choices if needed. You won't need to worry about being referred to a specialist or making time for multiple appointments with other practitioners. We'll take care of you in-house with our broad range of treatments.
Don't Suffer in Pain
Too often, people try to ignore their discomfort and put off an appointment to the dentist. We recommend biyearly checkups so that any potential problems can be caught and treated early on, eliminating the need for costlier or more complex treatment in the future. If you think that you may need TMJ/TMD treatments Southport, don't wait to get the help you need. Contact our team today! If you would like to get in immediately, we have same-day bookings available.

TMJ Treatment Southport, Ashmore, Molendinar QLD | (07) 5571 0866