Teeth Whitening at Dental On Falconer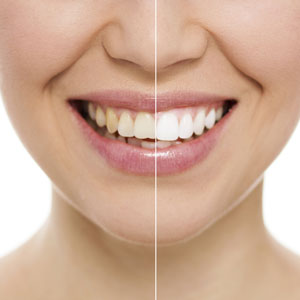 Who wouldn't want to show off a bright and beautiful smile? At Dental On Falconer, our team offers a full suite of services to help you achieve the look you want. If you'd like to whiten your teeth, we provide advanced teeth whitening to help you get the result you want in as little as a single visit. You can choose from take-home or in-chair whitening.
In-Chair Teeth Whitening
Our in-chair whitening option is the quickest way to enhance your smile. We utilise Zoom whitening, which is known around the world for its superior results.
During an appointment that takes about 90 minutes, we'll apply the whitening gel and make sure that your gums are protected. A specialised light is used to accelerate the whitening procedure. You'll be supervised the entire time for your safety and comfort. After the appropriate time has passed, you'll be able to see your instant results, up to eight shades whiter.
Take-Home Teeth Whitening
If you are unable to get into our clinic for an appointment or don't need to whiten your teeth by a date in the near future, you may prefer to have a take-home kit. These kits can also be used once you've completed our in-chair whitening and would like to maintain the brightness of your teeth.
We'll take impressions of your teeth to custom-create trays. You'll apply whitening gel to them and wear them for a time each day. We'll give you exact directions on what we recommend to maximise your results, which you'll see in about two weeks.
If you'd prefer to whiten your teeth in the comfort of your own home, then our at-home whitening kits are great for you.
Get Started Today
If you've been thinking about altering the look of your smile but aren't sure where to start, contact us today! We'll be happy to discuss teeth whitening Southport and our many other options with you. Same-day visits are available and we provide free parking on-site.

Teeth Whitening Southport, Ashmore, Molendinar QLD | (07) 5571 0866